Explore Cootes paradise by canoe & kayak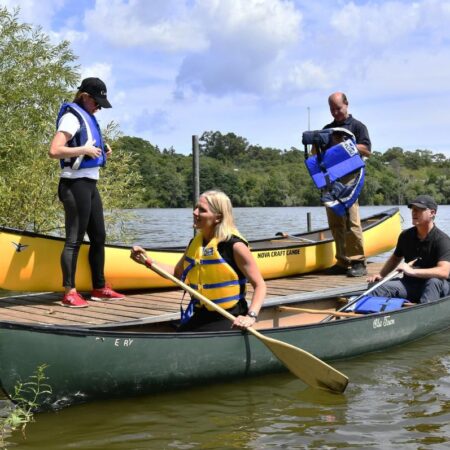 Canoe & kayak Launches for Self-Guided Paddling
For those with their own watercraft, RBG is home to two canoe launches: Princess Point along Cootes Paradise, and Valley Inn at Grindstone Creek. Seasonally, docks are also available to help land and portage around the Fishway.
Paddling is prohibited in posted areas during the nesting season (May and June) to protect vulnerable wildlife.
Motorized boats are prohibited at all times, except for RBG research purposes.
Do not land your boats on the islands of Cootes Paradise; these are protected nature sanctuaries for birds and/or fragile plant species.