Listing Details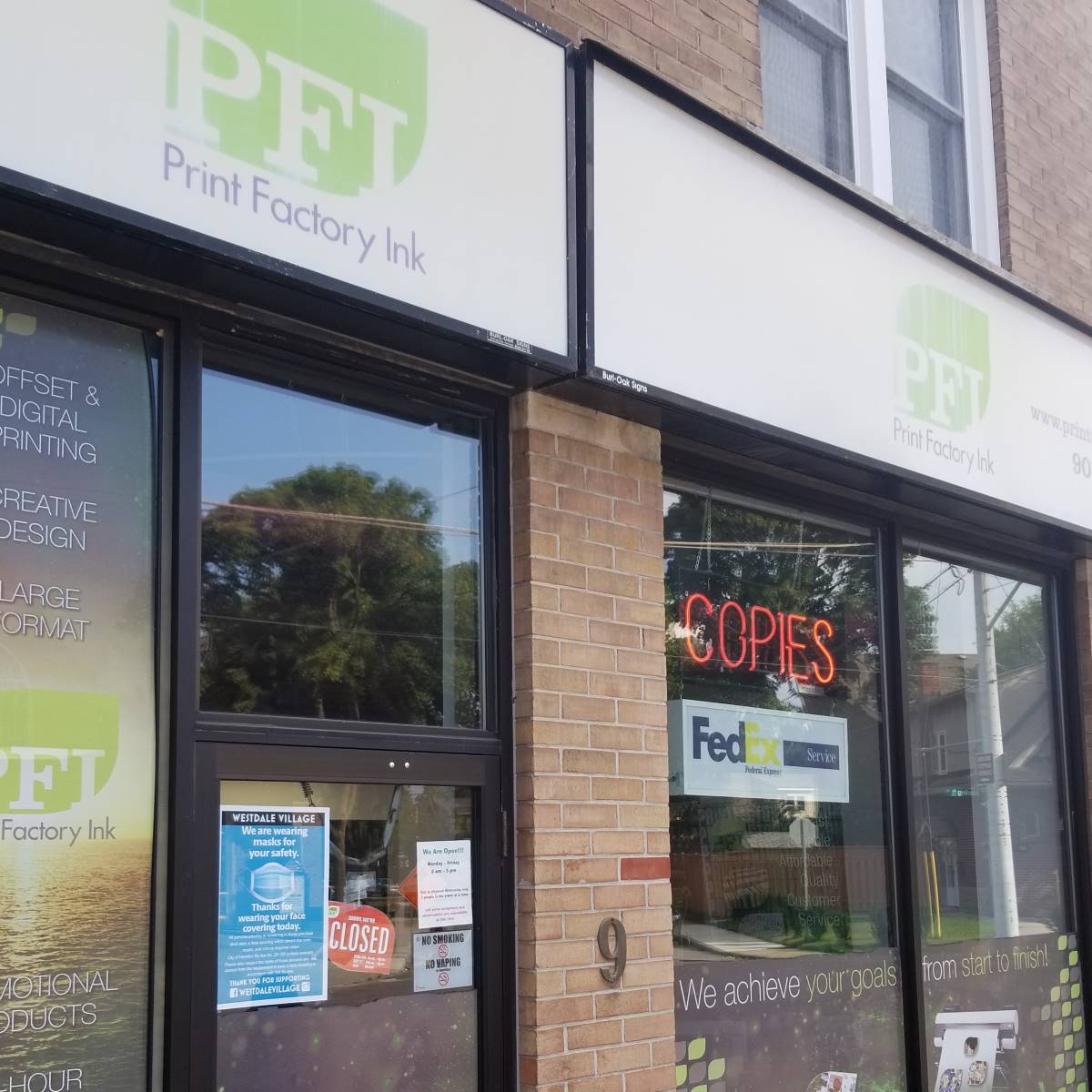 Print Factory Ink
Print Factory Ink is a full service, competitively priced, printing company focused on customizing your job from start to finish.  We offer a full range of duplicating services, offset printing, design, mailing, and state of the art digital printing.
Print Factory Ink has two locations at 9 Sterling Street, in Westdale Village, and 4161 Morris Drive, in Burlington.  We have been proudly serving local businesses in Hamilton, Burlington, Dundas, and across Ontario for over 20 years.
Our high quality service, attention to detail, and customer-focused approach make us unique in our industry. We employ all of these practices in each and every project we do, ensuring high customer satisfaction. Print Factory Ink will work with you to customize and find solutions for all of your printing needs.
Contact Information
9 Sterling Street, Hamilton, ON, Canada